Discover my story and the aromas of my olive oil
Roxanne Derni, olive grower in Salon de Provence, Bouches-du-Rhône
Producer of Premium extra virgin olive oil from France & miller



The extraction of the olive oil :
At the mill of Mas des Bories, Roxanne produces an extra virgin olive oil of first pressure extracted cold and only by mechanical process according to the centrifugation system. Its olive oil offers the unique feature of being filtered with pure cotton leaf. The fruit juice obtained has no residue. Amber yellow, olive oil is perfectly translucent.
The characteristics of olive oil
The olive tree plantation in Mas des Bories complies with the criteria for AOC olive oils from Provence. To produce a Premium olive oil, Roxanne selects her olives for her mill, according to their maturity. This maturity depends on the olive varieties. Thus, the harvesting of olives requires repeating the operation several times from the same trees. Roxanne takes great care to ensure that the olive oil is collected and extracted at every stage of the process.
Green fruity : the olives are harvested at the beginning of maturity and crushed at the mill by Roxanne within 24 hours. The acidity level and peroxide value are minimal. Olive oil retains exceptional levels of polyphenols (760 mg/kg according to Laco 2017 analysis, the average being 500mg/kg for extra virgin olive oil) and antioxidants.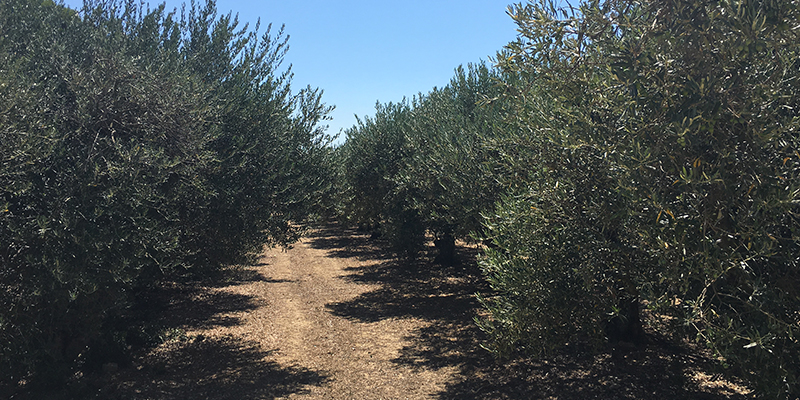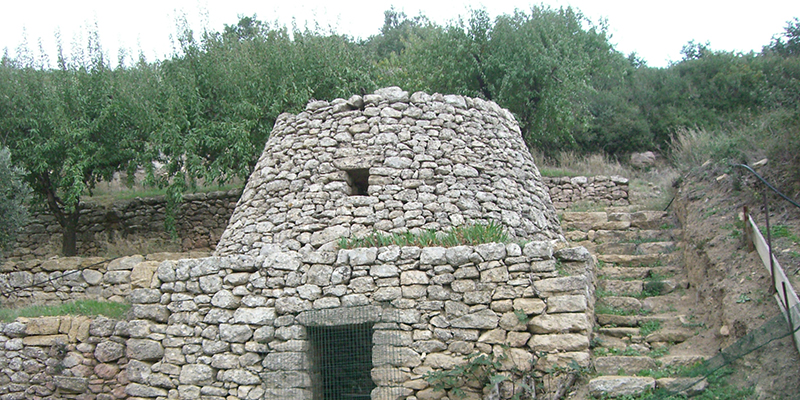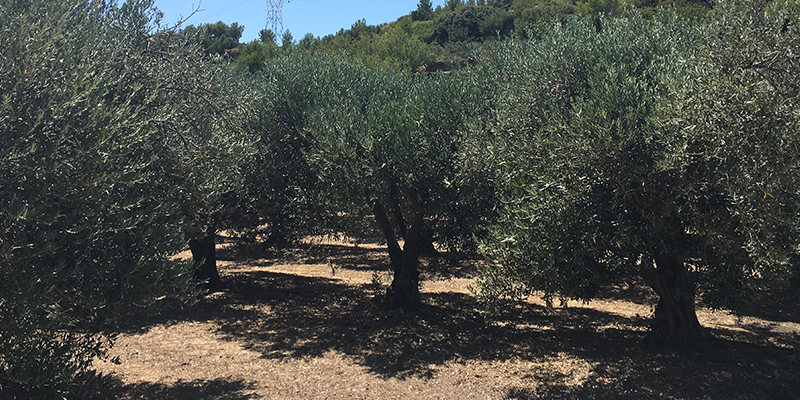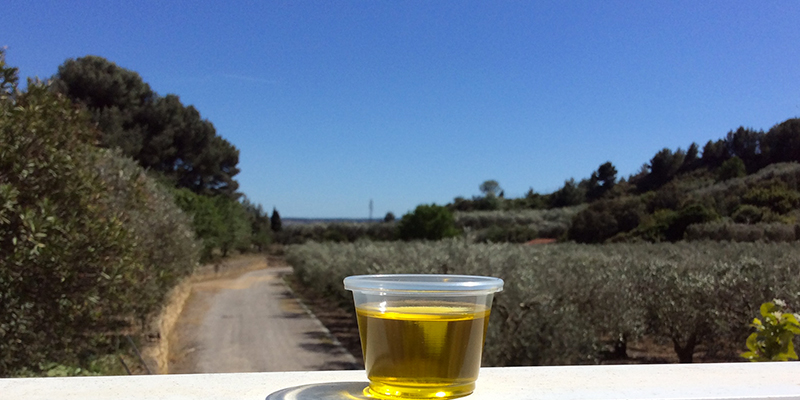 Certification & Appelation  :
AOC huile d'olive de Provence Extra vierge
Huile d'olive extra vierge monovariétale Bouteillan
Huile d'olive de France 
Huile d'olive du Midi de la France
Depuis 2005 : 19 médailles d'Or ou Argent (Paris, Los Angeles, Marseille, Hambourg)
Quantité et conseils d'utilisation :
Le Mas des Bories est planté de 1400 oliviers avec une production limitée. Le sol fertile et l'entretien permanent de l'oliveraie effectué par Nico contribuent à la stabilité de la production.
Culinary advices :
The AOC extra virgin olive oil from Provence and an extra virgin Bouteillan olive oil from the Mas des Bories have 19 gold or silver medals nationally (Paris and Marseille competitions) and internationally (Los Angeles and Hamburg olive oil competitions).
AOC extra virgin olive oil from Provence has an intense fruity green taste. It is a smooth and creamy olive oil with aromas of apple, raw artichoke and cut grass. It is long in the mouth with almond notes. It's barely burning on her throat.
An ideal olive oil to accompany all salads, cooked vegetables, shellfish and game.
The extra virgin olive oil Bouteillan has a green fruity taste and an intense taste. This rustic olive produces a particularly smooth and very herbaceous olive oil with apple aromas that gradually evolve towards ripe pears. This olive oil is long in the mouth and burning on the throat. It is best served with raw vegetables because of its aromatic fruitiness. To be enjoyed simply with a few slices of tomato or to accompany a crushed potato. At the end of cooking, the addition of a simple drizzle of olive oil on fatty fish, meat and starchy foods enhances the flavours.
The extra virgin olive oil – infused with basil is unique. When her olives are cold pressed, Roxanne adds a few handfuls of fresh basil grown by Nico, on the edge of the olive trees. The natural blend of flavours is sublime! The intensity of the basil, its unique freshness combined with the sweetness of extra virgin olive oil make it possible to add a simple drizzle to a mozzarella tomato salad, pasta, spelt salad, dried beans and lentils, tomato sauce
The extra virgin olive oil – lemon infused is a fabulous natural blend of olive oil and fresh lemon. During extraction, Roxanne adds fresh untreated lemons from her plantation. A real delight to accompany a freshly grilled fish or a cold fish, a cold meat, a green salad. A few drops of olive oil will enhance a fresh goat cheese.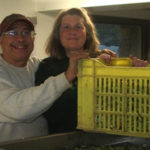 Roxanne Derni, olive grower in Salon de Provence, Bouches-du-Rhône
Producer of Premium extra virgin olive oil from France & miller
The history of the olive grove and the oil mill :
Le Mas des Bories dowes its name to the many stone shelters originally used by shepherds to protect themselves from the Mistral and the sun. Roxanne, an American who has been passionate about the Provençal tradition of olive tree cultivation since 2004, shares this attachment with Nico, her husband. The olive grove is divided into several parcels supported by terraces (dry stone walls). Thyme, rosemary, lavender, basil and lemon tree decorate the surroundings of the mill located in the heart of the plantation. Roxanne, the olive grower is also an experienced miller with a rare know-how who only presses olives from her production.
The varieties of olives :
The Mas des Bories olive grove is planted with 4 varieties of olive trees that allow Roxanne to produce AOC olive oil from Provence and single variety olive oils.
Salonenque : a typical and ancient variety of Salon de Provence. Olive oil is fine and creamy with aromas of apple, raw artichoke and cut grass. This olive oil is long in the mouth with almond notes. She's burning on her throat.
Aglandau : olive oil is characterized by a vegetal fruitiness. It is fiery with a slight peppery bitterness.
Bouteillan : olive oil with green fruity, very smooth with aromas of apple, green almond and fresh herbs. Long in the mouth and fiery on the throat.
Grossane : With its grapefruit aromas, this olive oil is sweet with a slight burning on the throat.
The AOC olive oil of Provence of Mas des Bories is composed of 80% Salonenque and Aglandau, 20% Bouteillan.
The position of the olive oil production :
Find the position of the producer who joined La Compagnie de l'Huile d'Olive.