Discover my history and the aromas of my olive oils
Christine Rosso Organic & PDO Haute Provence olive grower in Quinson

Extraction of olive oil:
L'Olive Enchantée is an extra virgin olive oil from the Verdon , cold extracted, 1st pressure, obtained directly from the olives by mechanical processes, without any chemical or refining methods. It is pressed separately at the Moulin de Gréoux-les-bains to ensure 100% organic certification and the PDO Haute Provence appellation.
The characteristics of olive oil
L'Olive Enchantée is a PDO Haute Provence olive oil, certified Organic AB and Organic Europe. The total absence of pesticides, the cultivation of the olive tree on living soil, the total respect of biodiversity allow the extraction of an exceptional 100% ORGANIC olive oil. An organic and PDO olive oil, natural and healthy, which retains all the properties beneficial to health such as oleic acid, monounsaturated fatty acids, omegas and vitamins.
The olives are harvested when fully ripe to obtain an authentic olive oil from the Alpes de Haute Provence with aromas of artichoke, cut grass, green fruit and almond. An organic olive oil with remarkable gustatory qualities that enhances all salads, cooked vegetables, starchy foods, pasta, risottos, fresh goat's cheese, carpaccio, tartars, fish and poultry.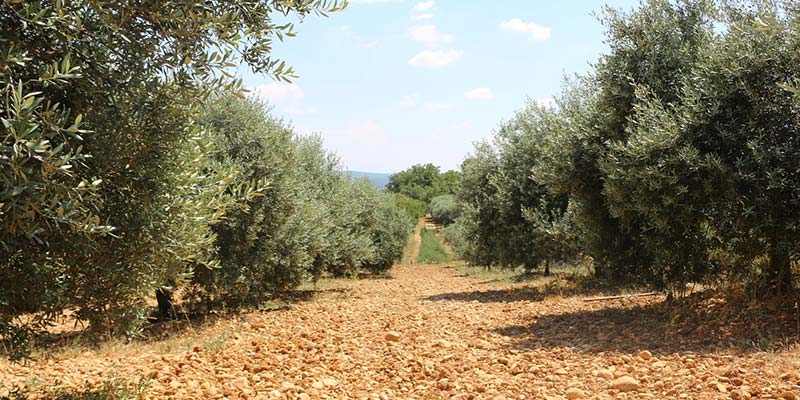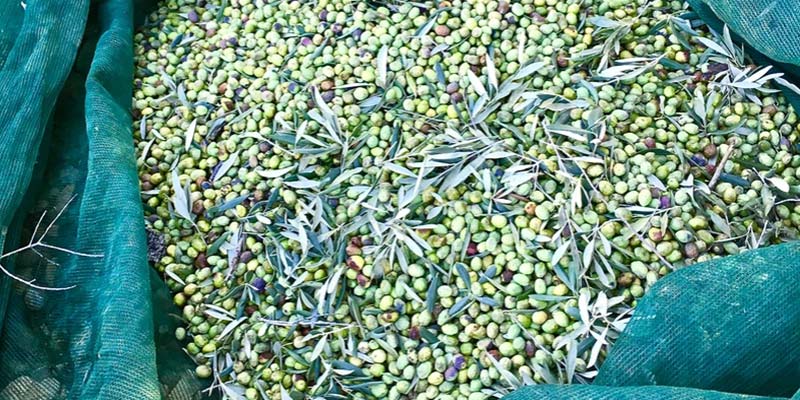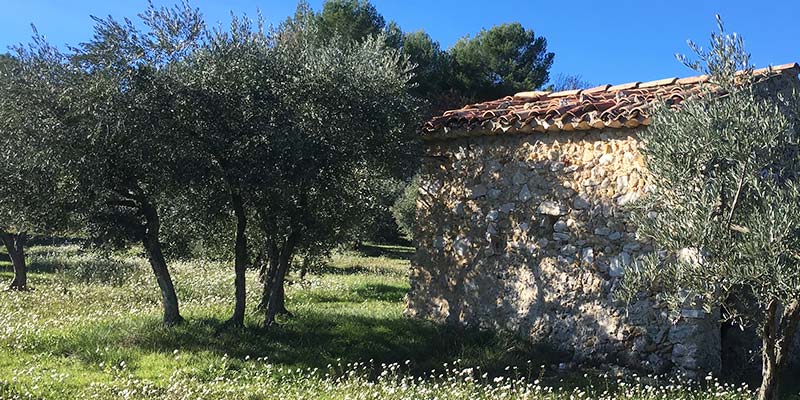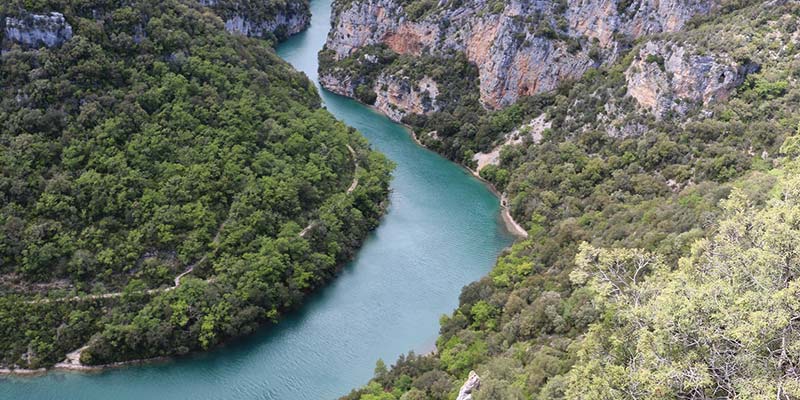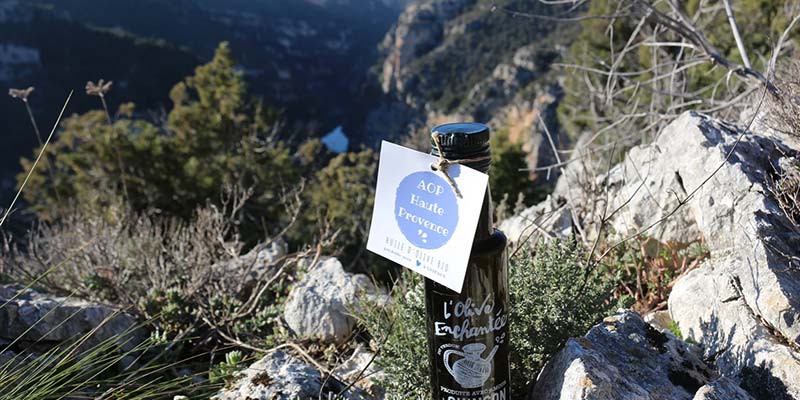 Certification & Designation :
Contact information :
Adress : Christine Rosso, l'Huile d'Olive Enchantée, 04500 Quinson, France
Quantity and instructions for use :
The production of olive oil L'Olive Enchantée is about 1000 liters / year. The olives come from hundred-year-old trees. A vintage of centenarians in limited edition and with a marked aromatic intensity!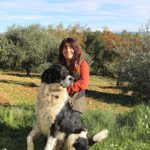 Christine Rosso, organic & PDO olive grower from Haute Provence, Verdon
Olive oil producer organic & PDO Haute Provence
The history of the oil mill:
In Quinson in the Verdon Regional Natural Park, Christine Rosso cultivates her century-old olive trees in organic farming. Close to the famous Verdon low gorges, Christine has revived the family tradition by exploiting the Terres Blanches, the name given to this small land because of its white clay and limestone soil. From her childhood memories, Christine evokes her great-grandfather, an olive oil merchant in Quinson who had inherited from his family this parcel of olive trees built from a stone shed. From this period, Christine has preserved beautiful terracotta jars that testify to a family's attachment to the olive tree. Passionate and committed to organic farming and the preservation of biodiversity, the olive grower devotes herself to her olive grove located at an altitude of 500m. The hundred-year-old olive trees benefit from an ideal microclimate and sunshine conducive to the maturity of the olives. At harvest time, the whole family is busy picking the pulpy olives of the Aglandau variety. Because of the great age of its olive trees, the production of Christine's PDO Haute Provence Extra Virgin Organic olive oil is about 1000 litres/year. A very rare olive oil from France made from hundred-year-old olive trees, called L'Olive Enchantée du Verdon!
The olive varieties:
The olive trees of the Terres Blanches du Verdon are of the Aglandau and Bouteillan variety, typical of the Alpes de Haute Provence. The olive oil extracted from the Aglandau is very famous and appreciated for its fruitiness and smoothness. The olive oil of the Olive Enchantée du Verdon benefits from the AOP Haute Provence appellation, the Bio AB and Bio Europe labels.
Bouteillan: olive oil long in the mouth. Fragrant, but without ardour. With aromas of freshly cut green grass (raw artichoke).
Aglandau: a creamy olive oil with fruity vegetal notes. Fiery with a slight peppery bitterness.
Cooking tips :
The Extra Virgin Olive Oil L'Olive Enchantée PDO Haute Provence and certified Organic has a fruity green, intense and fruity taste. It is an olive oil made from hundred-year-old olive trees, particularly smooth and of great finesse with its notes of raw artichoke and almond. This organic olive oil from France is exceptional on salads, raw and cooked vegetables, tartar, carpaccio, fish, poultry, fresh goat's cheese… This olive oil is perfectly suited to salt-free cooking thanks to its marked aromatic intensity. It will even spice up tasteless dishes!
Healthy and natural, this organic olive oil from France and PDO Haute Provence is recommended in vegan and vegetarian cuisine because of its many health benefits.
The position of olive oil production:
Find the position of the producer who joined La Compagnie de l'Huile d'Olive.